Welded Wire Fence Panels Canada
Commercial and Residential
Welded Wire Fence Panels are the fencing solution for your commercial, residential, industrial or recreational property!
Our Welded Wire Fence Panels have passed several building code and strength tests with ease. View our architectural downloads.
Easy Installation Process
Whether you're a homeowner, contractor, or fence installer, our Welded Wire Fence Panels are made easy to install!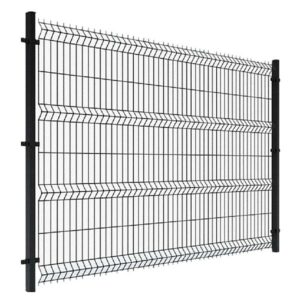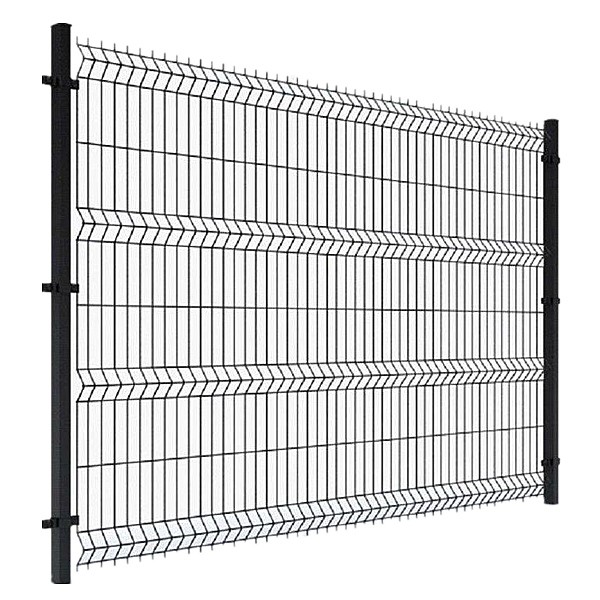 Welded Wire Fence Panels and Why they Might Be the Right Option for You
Choosing the right type of fencing is ideal if you want to keep your property safe. On many occasions, deciding on a beautiful option is also important, which is why you might want something that can match any style you wish. Read on, and find out why welded wire panels might be for you.
What Are Welded Wire Fence Panels?
Welded wire fence panels are ideal to secure your home because they consist of welding the different intersections of the fence panels to guarantee your security.
It's very common to have a welded wire fence if you want to prioritize safety, which is one of the reasons why wire panels are so common when you buy cages for animals. However, you can also use them for other purposes.
Where Should You Use Welded Mesh Panels?
A welded wire fence is ideal for many purposes, especially if you care a lot about safety. It's much more convenient than other materials, for instance, wood or iron because neither thieves nor large animals can burst through it and put your security at risk.
You can get a galvanized welded wire fence anywhere around your home or property, and it's also ideal for places such as schools, farms, and different businesses.
In these cases, the welded wire mesh fence not only keeps your premises safe but also guarantees that the people (or animals and plants in the case of farms) can also be secure.
Benefits of Installing Welded Wire Fence Panels
Installing a welded wire fence can bring you many benefits. Our company only offers them in black, which is very convenient since it can match any style you want for your property.
However, there are also other advantages if you get a welded wire mesh fence, for example, the following aspects:
Maintenance
A galvanized welded wire fence is immensely easy to maintain. You don't have to do much to keep it clean because its composition allows it to be durable and trustworthy.
One of the best things about maintaining a wire fence is that it can endure even in harsh weather. Its netting allows it to be immensely durable regardless of its surroundings, so it can be under the hot sun or the rain and it can still be in perfect conditions.
They're Very Secure
Clearly, if you're getting a fence constructed around the edge of your location, you probably want something strong. You may want to keep your livestock inside, guarantee that your premises, workers, or the people in your property are safe.
This type of fencing is immensely safe since it's made of strong materials that are meant to keep people and creatures outside. Thus, if thieves or other individuals with malicious intentions try to trespass, they might not be able to.
Strong creatures that try to bite the fencing are probably also going to fail, especially if professionals take care of the installation process since it means that your fence can endure even the strongest attacks.
Affordability
Since this type of fencing requires little to no maintenance, it's one of the most suitable alternatives if you want an affordable option.
Different kinds of fences might be a fantastic choice, but not all of them are easily maintained. However, the netting of wired fences allows you to keep the maintenance costs down, so it's a good option to pick if you want to save some money.
Quickness to Install
The installation process is extremely straightforward if you get a wired fence. However, you need to hire the best experts to guarantee you get top-of-the-notch results.
Only experienced professionals can give customers the outcomes they want. Thus, you have to locate top experts in the field and ask them about the options they offer. In this case, you can get your fencing done quickly, and it's available in black, so it suits any style you want for your property.
Final Thoughts about Welded Wire Fence Panels
Welded wire panels for your fencing are a fantastic option to go with if you want a secure, sturdy, strong, reliable, and affordable option. They're much better than wood, and you should pick this type of fence if you want to guarantee your property is completely safe.